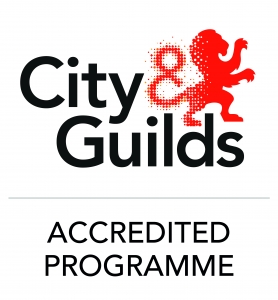 This course can be studied now online – click here
Our City & Guilds Accredited Certificate in High Voltage Appreciation for Auditors, Supervisors and Managers Course is an Introduction to the requirements of High Voltage Installations and the process's involved in the professional management and operational of them.
It will provide you with an understanding of high voltage safe systems of work when involved with the control and operation of electrical systems.
Whilst promoting effective monitoring and implementation of safe systems of work, for all operational staff, including auditors, supervisors and managers.
Please note, this course is now available to complete online at:
online.sestrainingsolutions.co.uk
Course Content
Current Safety Legislation
Types of safety document
The correct way to implement safety documents –
including complete,
issue and receive safety documents
monitor such documents
archive
Distribution Network Operator (Electricity Board)  Customer interface documents
Hv Safety Rules and Operational Procedures
Safe Systems of Work
Explanation of and demonstration – including participation (when at our centre) of practical switching of an HV system
Aim
Objectives: By the end of this course you will:
• Have a knowledge of current safety legislation associated with the
control and operation of the HV system
• Be aware, in general terms, of the safety and access requirements for
high voltage substations
• Be aware of the requirements to produce switching schedules for the
safe operation on HV systems
• Be aware of the requirements to complete the range of safety documents
• Gain an awareness of switchgear designs and ratings
Gained an awareness of normative documents required for your installation
Participants
Anyone wishing to gain an appreciation of the operational aspects of a high voltage system.
The course is essential for Supervisors and Managers working in the power industry who wish to gain an awareness of the industry methods to ensure compliance with legislation and safety documentation.
Certification
Candidates who successfully complete the City & Guilds Accredited theoretical and practical competence assessments will receive a City & Guilds Accredited Certificate of competence.
Book Now
Course Locations
Stoke-on-Trent
This course can be delivered at SES Training Solutions Premises or Onsite
Units 14-15
Park Hall Business Village
Park Hall Road
Longton
Stoke-on-Trent
ST3 5XA
Need help choosing the right course? Call us on: 01782 461 506