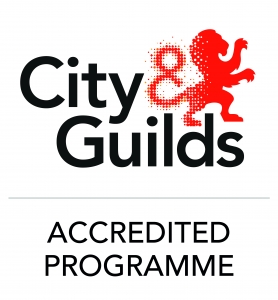 This course can be studied now online – click here
Our  City & Guilds Accredited Certificate in Substation Access and Awareness of High Voltage Power Systems course is for persons who require Substation Access and Awareness of High Voltage Power Systems or low voltage switchrooms or control stations, and are required to work in the vicinity of, but not on electrical power equipment. The course covers the safety requirements for working in the vicinity of High Voltage electrical equipment, it highlights electrical hazards and the precautions necessary to avoid danger.
The course will ensure all candidates who successfully achieve the course, have demonstrated their professionalism, safe behaviour and competence to understand and manage their responsibilities when entering, working inside or exiting electrical substations and switchrooms.
The course covers the arrangement of equipment within substations and switchrooms, safety procedures, understanding of key safes and Hasp systems and steps to be taken in an emergency.
Contact us to attend our City & Guilds Accredited Substation Access and Awareness of High Voltage Power Systems course
If you need this course to run any other day or at the weekend then just ask!
Please note this course is now available to complete online at:
online.sestrainingsolutions.co.uk.
Course Content
Safety requirements
Reasons to specifically keep to designated routes
Electrical hazards and precautions
Basic Recognised Signs associated with HV Networks
What to look for to indicate hazards
Arrangement of high voltage substations
Basic high voltage safety procedures
The role of Protection
Emergency conditions
Demonstration of switchgear principles
Electrical incidents
What is a safety document and types
What you can do to aid safety
Course review
Aim
To enable personnel to enter substations and switchrooms for specific duties and to recognise the dangers associated with high voltage power equipment, up to and including 33 kV.
These duties may include:
Meter reading
Switchroom lighting
Telephone repairs
Cleaning etc.
Asbestos related audits or licensed and non licensed work
Fire Systems installation or maintenance
Cleaning
Inspection
Maintenance of structures
Security
Participants
Electrical/non-electrical personnel with no previous experience of electrical power systems, who require Restricted Authorisation to permit access to areas containing High Voltage Electrical Apparatus with a view to undertaking specific duties.
Certification
Candidates who successfully complete the City & Guilds Accredited Multiple Choice assessment will receive a certificate of competence.
Book Now
Course Locations
Stoke-on-Trent
SES Training Solutions
Units 14-15
Park Hall Business Village
Park Hall Road
Longton
Stoke-on-Trent
ST3 5XA
Need help choosing the right course? Call us on: 01782 461 506